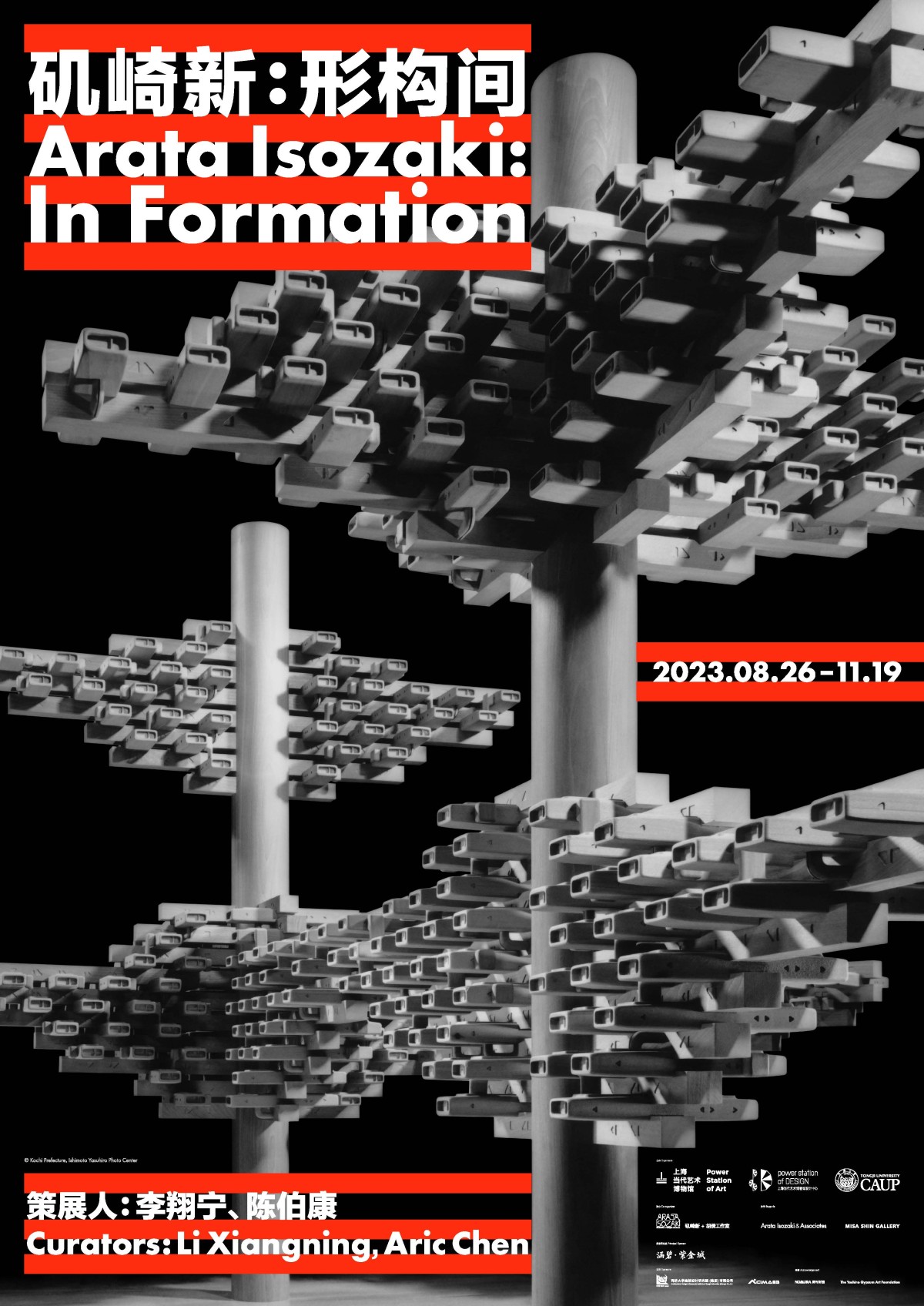 We are pleased to announce that the Pritzker-winning Japanese architect Isozaki Arata will have a retrospective solo exhibition "Arata Isozaki: In Formation", at Power Station of Art (PSA) in Shanghai from August 26 through November 19. Being a comprehensive major retrospective of Arata Isozaki's architectural and artistic career, the exhibition traces the trajectory of his thoughts in different periods from multiple perspectives.
Isozaki, one of the most creative and pioneering architects of the twentieth century, has grounded his practice in Japanese culture, but with an international perspective. He has infused historical reflections into highly creative architectural expressions. His cross-disciplinary practice between architecture and art has shaped his unique cultural perspective and extended his architectural practice from isolated spacial forms to multi-media works in social contexts. The exhibition covers a rich combination of media such as models, sketches, installations, paintings, and videos, showcasing Arata Isozaki's architectural pedigree across different phases of his career as well as his cultural and ideological practice beyond architecture in a micro-narrative way.
The exhibition, co-curated by Li Xiangning, Dean of the College of Architecture and Urban Planning, Tongji University, and Aric Chen, Artistic Director of Het Nieuwe Instituut, will organize Arata Isozaki's practices through nine pivotal concepts, illustrating some of the lineages of Isozaki's thinking across cultures, disciplines, and eras.
Arata Isozaki: In Formation
August 26 – November 19, 2023
Venue: 7F, Power Station of Art, Shanghai
678 Miaojiang Road, Huangpu District, Shanghai, 200011
Curators: Li Xiangning, Aric Chen
Exhibition Design: Naohiko Hino
Curatorial Advisers:Shigeru Matsui,Takahiko Kanemaki
Organizers: Power Station of Art, College of Architecture and Urban Planning, Tongji University
Co-organizer: ISOZAKI+HuQian Partners
Supports: Arata Isozaki & Associates, MISA SHIN GALLERY
Principal Sponsor:LALU-JINHUA CITY
Sponsors: Tongji Architectural Design (Group) Co., Ltd., CIMA PCONSULTANCY CO., LTD.
Acknowledgement: CREATIVE APARTMENT, Nomura Foundation, Yoshino Gypsum Art Foundation, Asahi Shimbun Foundation