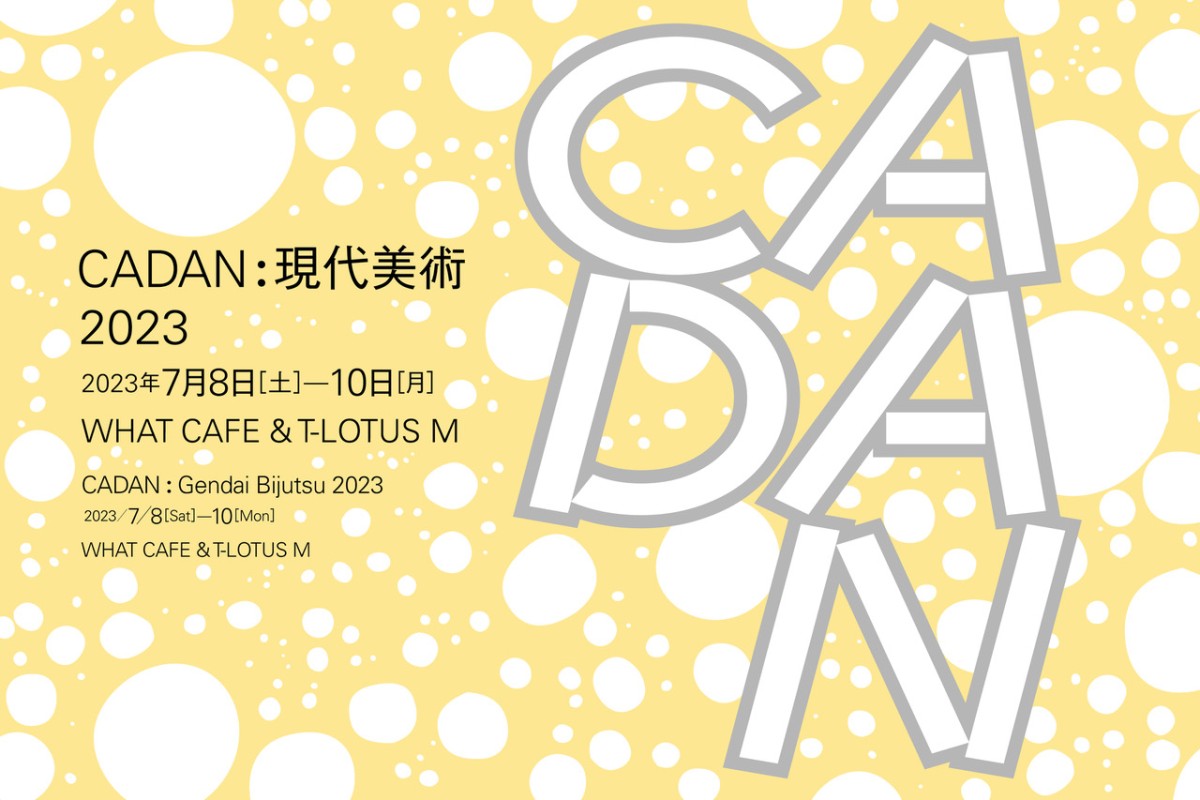 MISA SHIN GALLERY is pleased to announce our participation in CADAN:Gendai Bijutsu 2023 with a solo exhibition by Uehara Sayaka.
"CADAN: Gendai Bijutsu 2023" is an exhibition focusing on artists and presenting their works in a solo exhibition format, with 26 participants from member galleries of CADAN: Contemporary Art Dealers Association Nippon.
Please feel free to contact us at info@misashin.com if you have any questions on our show.
We are looking forward to your visit.
CADAN : Gendai Bijutsu 2023
MISA SHIN GALLERY: Uehara Sayaka
VIP Preview (By Invitation Only)
Friday 7 July 2023 14:00 – 22:00
Public Days
Saturday 8 July 13:00 – 20:00
Sunday 9 July, 13:00 – 20:00
Monday 10 July, 13:00 – 18:00
Venue : WHAT CAFE, T-LOTUS M (Tennozu)
2 Chome-1-11 Higashishinagawa, Shinagawa City, Tokyo 140-0002 MAP
Participating Artist
Uehara Sayaka
Born in 1993 in Okinawa, lives and works in Okinawa. Graduated from Tokyo Zokei University. In 2020, her "The Others" won the New Photography Award at the 36th Higashikawa Awards, Japan. Her major solo exhibitions include "The Others" Canon Open Gallery 1 (Tokyo, 2019), "The Others" IINTERFACE – Shomei Tomatsu Lab. (Okinawa, 2019), "The Others 2020-2021" IG Photo Gallery (Tokyo, 2021) and "Sleeping Trees" Nikon Salon (Tokyo, 2022). Her photo book "Sleeping Trees" was published in 2022 from the AKAAKA Art Publishing Inc., Japan.