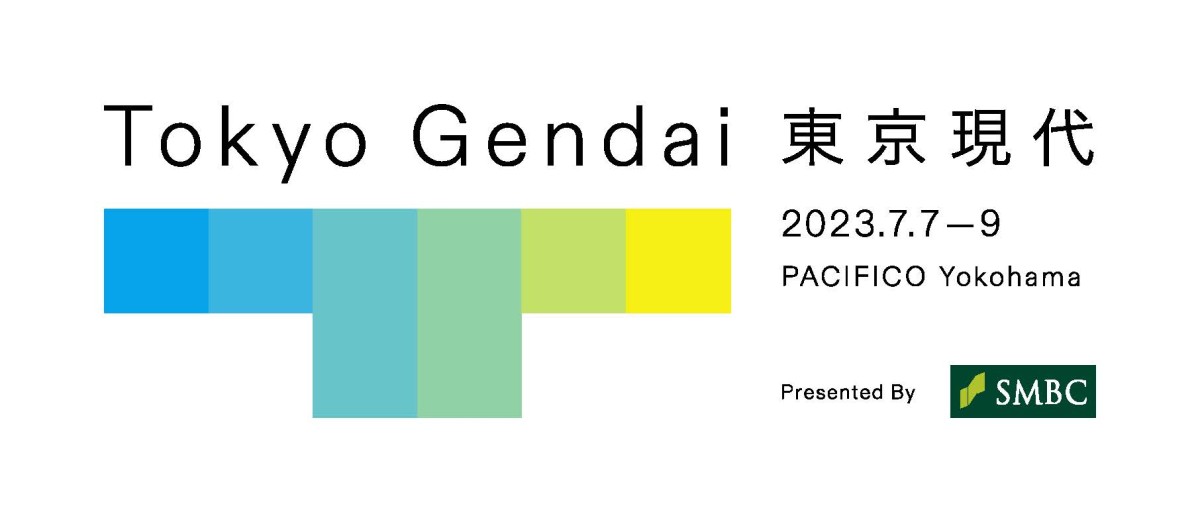 MISA SHIN GALLERY is pleased to announce our participation in the inaugural edition of Tokyo Gendai from Friday 7 July to Sunday 9 July, 2023.
We will present will present works by 5 of our gallery artists, Shingo Francis's new works form his Interference series, paintings Katsura by Shinoda Taro, prominent vintage prints by Tomatsu Shomei, reliefs of projects in 1980s-90s by Kawamata Tadashi and new and recent works by Maeda Saki.
Please feel free to contact us at info@misashin.com if you have any questions on the works or artists.
We are looking forward to your visit.
Booth No:C09
VIP Preview (by invitation only)
Thursday 6 July 2023, 2pm – 5pm
Vernissage (by invitation only)
Thursday 6 July 2023, 5pm – 8pm
Public Access
Friday 7 July 2023, 11am – 7pm
Saturday 8 July 2023, 11am – 7pm
Sunday 9 July 2023, 11am – 5pm
Venue
PACIFICO Yokohama 1-1-1, Minato Mirai, Nishi-ku, Yokohama 220-0012, Japan
Please refer to the Tokyo Gendai website for further information.
Participating Artists
Shingo Francis
Born 1969 in Santa Monica, California. Lives and works in Los Angeles, USA and Kamakura, Japan. Francis explores the vast space and spirituality of painting through abstract expressions that consist of multiple layers of blue and deep monochrome color works. His major exhibitions include DIC Kawamura Memorial Museum of Art,(Chiba, 2012), Lobby Gallery, Durst Organization, (New York, 2013), Ichihara Lakeside Museum, (Chiba, 2017), Sezon Museum of Modern Art, (Nagano, 2018), Martin Museum of Art, (Waco, 2019). His works are in collections including JPMorgan Chase Art Collection, Banco de Espana, Frederick R. Weiseman Art Foundation, Mori Arts Center, and Sezon Museum of Modern Art, Oketa Collection, Tokyo American Club.
Shinoda Taro
1964-2022. Born in Tokyo. His wide-ranging work encompassing sculpture, video works and installation delves deep into the relationship between humans and nature, receiving substantial international acclaim. Major solo exhibitons and projects include Sharjah Art Foundation (Sharjah, 2016), balzerArtprojects (Basle,2015), Mori Art Museum (Tokyo, 2010), Isabella Stewart Gardner Museum (Boston, 2009), REDCAT (Los Angeles, 2005) and Hiroshima City Museum of Contemporary Art (Hiroshima, 2002). Major international exhibitions include Saitama Triennale (Saitama, 2020), "Garden of Earthly Delights" at Martin-Gropius-Bau (Berlin, 2019), Sydney Biennale (Sydney, 2016), Sharjah Biennale (Sharjah, 2015), Istanbul Biennale (Istanbul, 2007), Busan Biennale (Busan ,2006) and Yokohama Triennale (Yokohama, 2001)
Maeda Saki
Born in Fukui prefecture in 1993. Her recent solo exhibitions include "Accumulating as we pass by"YUKIKO MIZUTANI (Tokyo、2022), GALLERY TOMO (Kyoto, 2019). Her work is part of collections such as DMG Mori Co., Ltd. and OCA Tokyo (Mitsubishi Estate Co., Ltd.).
Kawamata Tadashi
Born in 1953, Kawamata achieved international recognition with his participation in the Venice Biennale in 1982, and has since held exhibitions at Documenta and La Biennale de Lyon, to name a few. Kawamata currently is a professor at the École des Beaux-Arts in Paris. His works today range from architecture and city planning, to historiography and sociology, to daily communications, to medicine.
Tomatsu Shomei
1930–2012. One of the most important photographers in the post war Japan. Studied economics at Aichi University. After working at Iwanami Shashin Bunko (Iwanami Photograph Publicity), he began working as a freelance photographer in the 1950s. Major solo exhibitions include Metropolitan Museum of Art (New York,1992), San Francisco Museum of Modern Art (San Francisco, 2004), Tokyo Metropolitan Museum of Photography (Tokyo, 2007), Nagasaki Prefectural Art Museum (Nagasaki, Japan, 2010), Art Institute of Chicago (Chicago, 2013), Fundación MAPFRE Casa Garriga Nogués Exhibition Hall (Barcelona, 2018).