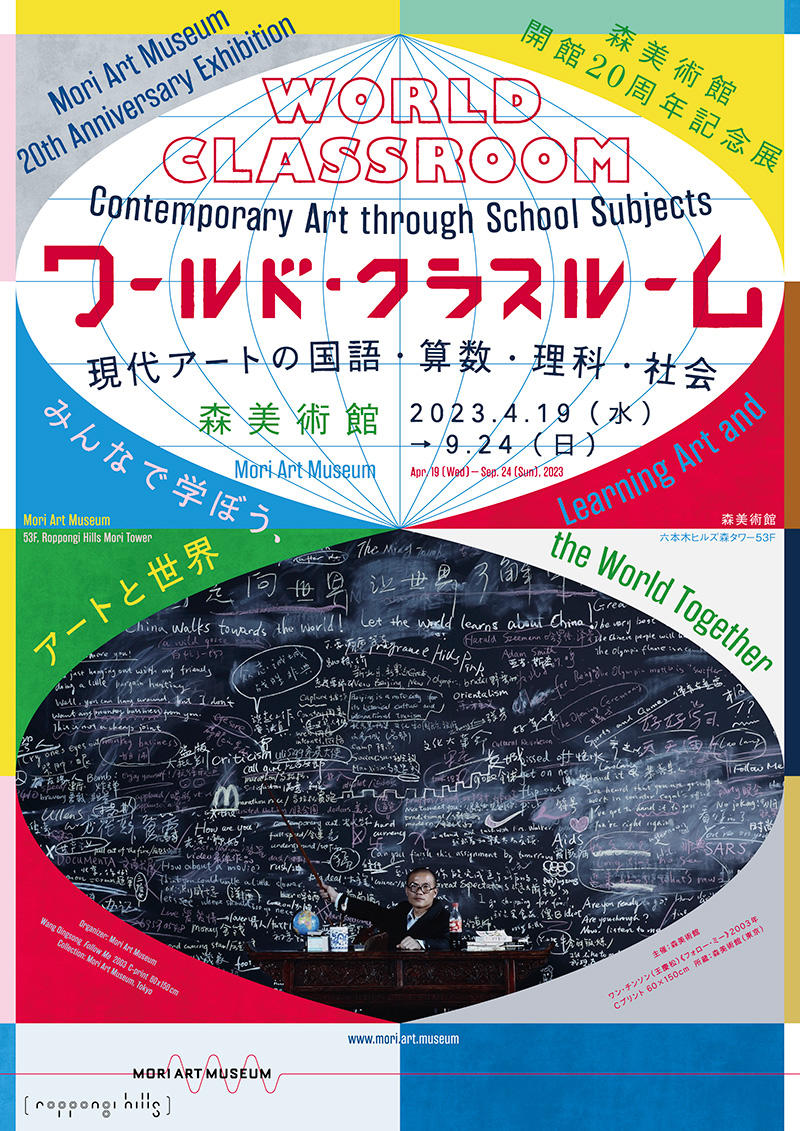 The exhibition will introduce projects by Takayama Akira/PortB employing a theater-based methodology to transform everyday scenes from the metropolis of Tokyo, via our own consciousness, and during the exhibition term, Takayama's "McDonald's Radio University" will be held at McDonald's Roppongi Hills.
Mori Art Museum 20th Anniversary Exhibition WORLD CLASSROOM: Contemporary Art through School Subjects
Mori Art Museum
2023.4.19 [Wed] – 9.24 [Sun]
Open every day
Hours: 10:00-22:00
* 10:00-17:00 on Tuesdays
* Open until 22:00 on Tuesdays of May 2 and August 15, 2023.
* Admission until 30 minutes before closing.
For more information, please check the Mori Art Museum's website.
About the Artist
Takayama Akira   Artist Page
Born in 1969. In 2002, he formed the theater company Port B, and since then has been producing installations, touring performances and social experiments utilizing urban spaces as a way of engaging with cities and societies across the world. In recent years, collaboration with those from other fields including visual art, tourism, literature, architecture, and urban research has seen the scope of his practice broadening further, and he has applied his theatrical philosophy and methodology to opening up new possibilities in a variety of fields.