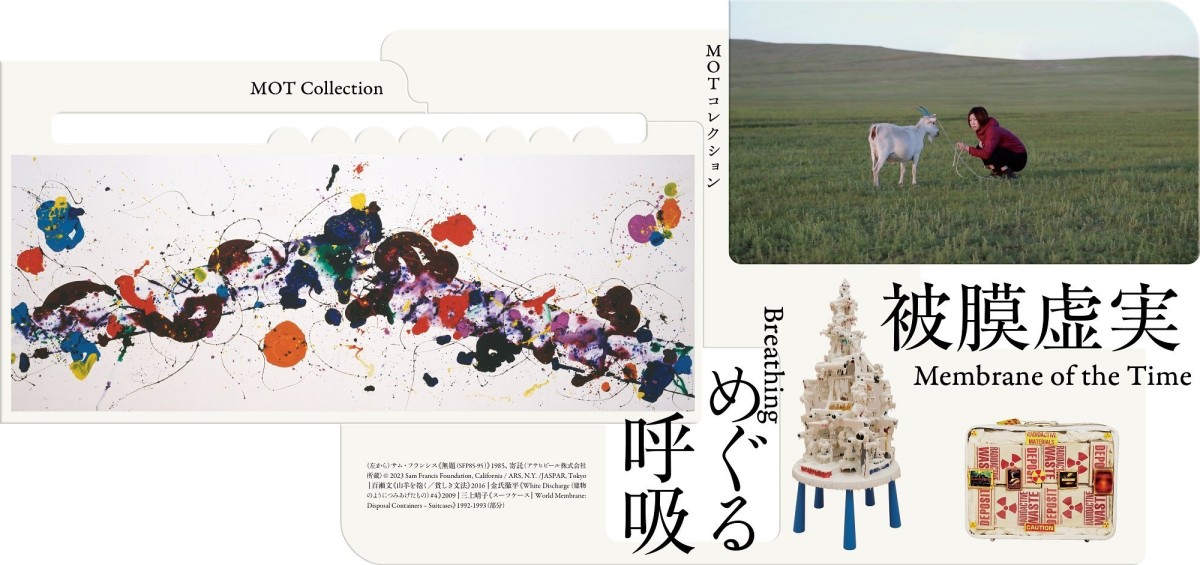 IBA Yasuko and OZAWA Tsuyoshi will participate in the group exhibition "MOT Collection:
MOT Collection: Membrane of the Time / Breathing
MUSEUM OF CONTEMPORARY ART TOKYO
Saturday, Mar 18, 2023 – Sunday, Jun. 18, 2023
Hours: 10:00〜18:00
(Tickets available until 30 minutes before closing.)
Closed: Mondays (if Monday is a holiday, closed on the next weekday), New Year Holidays, and during maintenance and exhibit replacement.
For more information, please check the MUSEUM OF CONTEMPORARY ART TOKYO's website.
About the Artist
Iba Yasuko   Artist Page
Born in Kyoto in 1967. Kyoto Saga University of Arts, postgraduate degree in print. Recent solo exhibitions include Whereness of Brilliance at the Museum of Art Kamakura (2009), and A Way of Seeing at Tokyo Metropolitan Art Museum (2019). Her work is part of many public collections, such as at places like The Museum of Modern Art, Kamakura; the Museum of Contemporary Art Tokyo; the National Museum of Art, Osaka; Shiseido Art House and the Cleveland Museum of Art.
Ozawa Tsuyoshi   Artist Page
Born in Tokyo in 1965. Earned master's degree from the Department of Fine Arts of the Graduate School of Tokyo National University of Fine Arts and Music (majoring in mural painting) in 1991. Ozawa's notable works include: his "Jizoing" series, in which he photographs statues of homemade Jizo statues situated in different environments; his Nasubi Gallery series of portable micro-galleries made from milk boxes; his "Museum of Soy Sauce Art," in which he reproduces historical Japanese art masterpieces using soy sauce; and his "Vegetable Weapon" series of photographic portraits of young women holding "weapons" made of vegetables. In 2007, Ozawa teamed with Chinese artist Chen Shaoxiong and Korean artist Gimhongsok to form "The Xijing Men," an artistic collaboration that explored themes related to breaking communication barriers.