MISA SHIN GALLERY is pleased to announce our participation in ART FAIR TOKYO 2023 from Thursday 9 March to Sunday 12 March at Tokyo International Forum.
Our featured works include Vegetable Weapon by Ozawa Tsuyoshi, new paintings by Iba Yasuko, a recent work by Shingo Francis, paintings by Maeda Saki, a watercolor by Teruya Yuken, photographs by Iha Linda and Uehara Sayaka.
Booth No.: S019
Thursday 9 March, 11am-7pm (by invitation only)
Friday 10 March, 11am-7pm
Saturday 11 March, 11am-7pm
Sunday 12 March, 11am-4pm
Venue: Tokyo International Forum, Hall E
---
Participating Artists
Ozawa Tsuyoshi
Born in Tokyo in 1965. Earned master's degree from the Department of Fine Arts of the Graduate School of Tokyo National University of Fine Arts and Music (majoring in mural painting) in 1991. Ozawa's notable works include: his "Jizoing" series, in which he photographs statues of homemade Jizo statues situated in different environments; his Nasubi Gallery series of portable micro-galleries made from milk boxes; his "Museum of Soy Sauce Art," in which he reproduces historical Japanese art masterpieces using soy sauce; and his "Vegetable Weapon" series of photographic portraits of young women holding "weapons" made of vegetables. Selected major solo exhibitions include: "Answer with Yes and No!" at the Mori Art Museum (Tokyo, 2004), "The Invisible Runner Strides On" at the Hiroshima City Museum of Contemporary Art (Hiroshima, 2009), "Tsuyoshi Ozawa : Everyone likes someone, as you like someone" at the Fukushima Prefectural Museum of Art and the Toyota Municipal Museum of Art (Fukushima, Aichi, 2012), "Tsuyoshi Ozawa Imperfection: Parallel Art History" at the Chiba City Museum of Art (Chiba, 2018). Selected major group exhibitions include: "Saitama Triennale: Envisioning the Future!"(Saitama 2016) and "Yokohama Triennale : Island, Consetellations & Galapagos" (Kanagawa 2017) and the recently partially modified "Slug Buddha 88" is on permanent display in the Valley Gallery, which opened at Benesse Art Site Naoshima inMarch 2022. Ozawa's artistic collaboration "The Xijing Men", explores themes related to breaking communication barriers,with Chinese artist Chen Shaoxiong and Korean artist Gimhongsok, "Xijing Is Not Xijing, Therefore Xijing Is Xijing." at 21stCentury Museum of Contemporary Art, Kanazawa. (2016), "Art and China after 1989: Theater of the World" at Solomon R.Guggenheim Museum and Guggenheim Museum Bilbao (New York, Bilbao 2018)
Iba Yasuko
Born in Kyoto in 1967. Kyoto Saga University of Arts, postgraduate degree in print. Recent solo exhibitions include Whereness of Brilliance at the Museum of Art Kamakura (2009), and A Way of Seeing at Tokyo Metropolitan Art Museum (2019). Her work is part of many public collections, such as at places like The Museum of Modern Art, Kamakura; the Museum of Contemporary Art Tokyo; the National Museum of Art, Osaka; Shiseido Art House and the Cleveland Museum of Art.
Francis Shingo
Born 1969 in Santa Monica, California. Lives and works in Los Angeles, USA and Kamakura, Japan. Francis explores the vast space and spirituality of painting through abstract expressions that consist of multiple layers of blue and deep monochrome color works. His major exhibitions include DIC Kawamura Memorial Museum of Art,(Chiba, 2012), Lobby Gallery, Durst Organization, (New York, 2013), Ichihara Lakeside Museum, (Chiba, 2017), Sezon Museum of Modern Art, (Nagano, 2018), Martin Museum of Art, (Waco, 2019). His works are in collections including JPMorgan Chase Art Collection, Banco de Espana, Frederick R. Weiseman Art Foundation, Mori Arts Center, and Sezon Museum of Modern Art, Oketa Collection, Tokyo American Club.
Teruya Yuken
Born in 1973 in Okinawa, lives and works in Berlin, Germany. Received his BFA from Tama Art University, Tokyo and his MFA from the School of Visual Arts, New York. His works have shown at museums including P.S.1 (NY, 2005), ZKM(Karlsruhe, 2007), Guggenheim (NY, 2007), Mori Art Museum (Tokyo, 2010), 21st Century Museum of Contemporary Art, Kanazawa (2009, 2015, 2018, 2019), Centre Pompidou Metz (2017), Museum of Contemporary Art Tokyo (2021). His major international exhibitions include Yokohama Triennale (2005), Sydney Biennale (2012), Shanghai Biennale (2018) and Bangkok Art Biennale (2020).
Iha Linda
Born in 1979 in Okinawa, lives and works in Okinawa. Her father is a second-generation Okinawan born in Hawaii, and her mother was born in Tinian where her family immigrated. In 2009, she participated in Shomei Tomatsu's digital photography workshop. Her major group exhibitions include "Artists Today" Okinawa Prefectural Museum and Art Museum (Okinawa, 2019), "VOCA 2020" Ueno Royal Museum (Tokyo, 2020), Sapporo International Art Festival 2020 (Online). Currently her work is on view at "Roppongi Crossing 2022: Coming & Going" Mori Art Museum, Tokyo.
Uehara Sayaka
Born in 1993 in Okinawa, lives and works in Okinawa. Graduated from Tokyo Zokei University. In 2020, her "The Others" won the New Photography Award at the 36th Higashikawa Awards, Japan. Her major solo exhibitions include "The Others" Canon Open Gallery 1 (Tokyo, 2019), "The Others" IINTERFACE – Shomei Tomatsu Lab. (Okinawa,2019), and "The Others 2020-2021" IG Photo Gallery (Tokyo, 2021). Her photo book was published in 2022 from the AKAAKA Art Publishing Inc., Japan.
Maeda Saki
Born in Fukui prefecture in 1993. Her recent solo exhibitions include "Accumulating as we pass by"YUKIKO MIZUTANI (Tokyo、2022), GALLERY TOMO (Kyoto, 2019). Her work is part of collections such as DMG Mori Co., Ltd. and OCA Tokyo (Mitsubishi Estate Co., Ltd.).
WORKS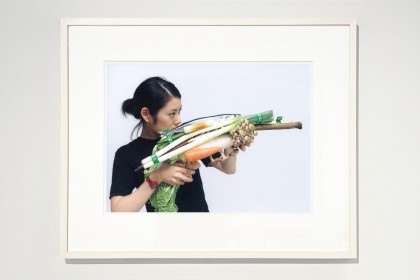 Ozawa Tsuyoshi 小沢剛
Vegetable Weapon: Saury fish ball hot pot / Tokyo
ベジタブル・ウェポン:さんまのつみれ鍋/東京
2001/2023
Lambda print
32.6 x 45 cm
Ed. 1/10
330,000 JPY
(Frame 15,000 JPY)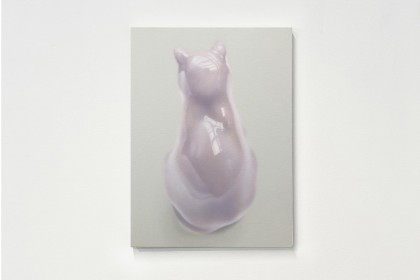 Iba Yasuko 伊庭靖子
Untitled2023-02
2023
Oil on canvas
45.5 x 33.3 cm
385,000 JPY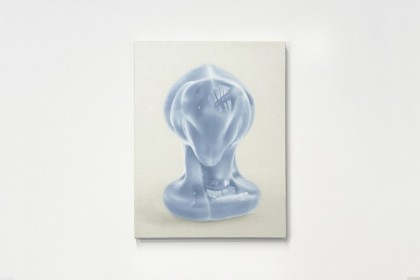 Iba Yasuko 伊庭靖子
Untitled2023-03
2023
Oil on canvas
41 x 31.8 cm
363,000 JPY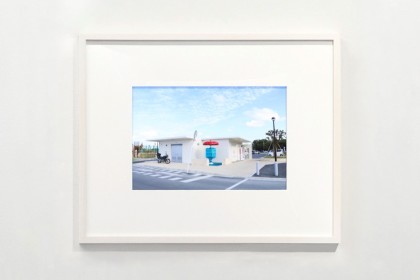 Uehara Sayaka 上原沙也加
The Others
2019-2022
Archival pigment print
Image size 18 x 27cm
Ed 3/7
66,000 JPY
(Frame 11,000 JPY)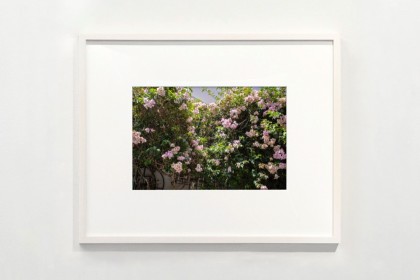 Uehara Sayaka 上原沙也加
The Others
2019-2021
Archival pigment print
Image size 18 x 27cm
Ed 1/7
66,000 JPY
(Frame 11,000 JPY)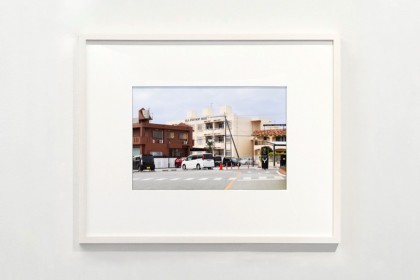 Uehara Sayaka 上原沙也加
The Others
2019-2021
Archival pigment print
Image size 18 x 27cm
Ed 3/7
66,000 JPY
(Frame 11,000 JPY)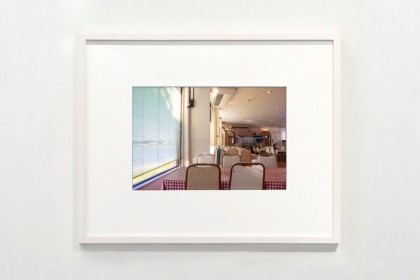 Uehara Sayaka 上原沙也加
The Others
2019-2021
Archival pigment print
Image size 18 x 27cm
Ed 2/7
66,000 JPY
(Frame 11,000 JPY)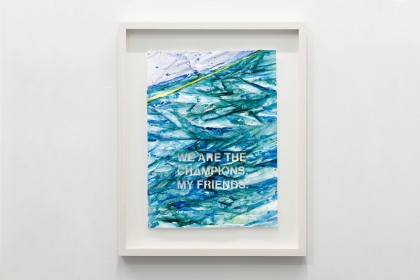 Teruya Yuken 照屋勇賢
Untitled
2018
Watercolor on crumpled paper and cut-out
34.5 x 25 cm
440,000 JPY
(Frame 16,000 JPY)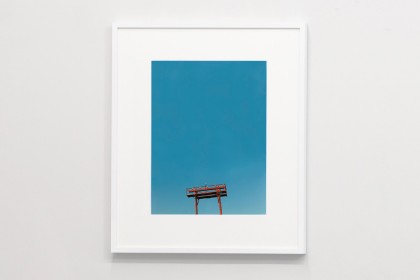 Iha Linda 伊波リンダ
Design of Okinawa
2015 (print 2015)
Archival pigment print
Image size 35.8 x 27.2cm
Ed 1/7
132,000 JPY
(Frame 13,000 JPY)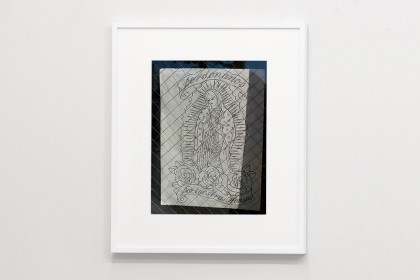 Iha Linda 伊波リンダ
Sleep in Contradiction
矛盾の中で眠る
2012 (Print 2014)
Archival pigment print
Image size 36.4 x 26.2cm
Ed 1/ 7
132,000 JPY
(Frame 13,000 JPY)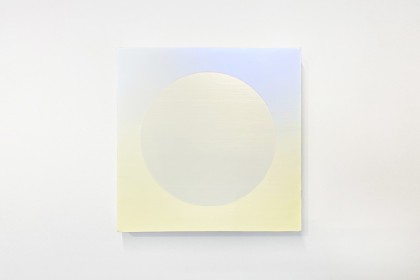 Francis Shingo フランシス真悟
Rings of Alchemy
2022
Oil on canvas
38 x 38 cm
517,000 JPY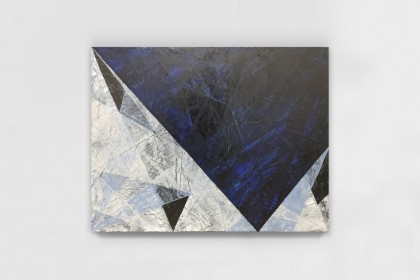 Maeda Saki 前田紗希
22_34
2022
Oil on canvas
31.8 x 41.3 cm
120,000 JPY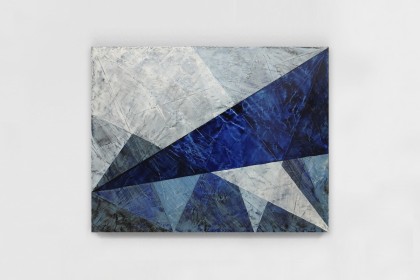 Maeda Saki 前田紗希
22_48
2022
Oil on canvas
31.8 x 41.3 cm
120,000 JPY