ABOUT
Born in Nakakubiki gun (now Joetsu City), Niigata Prefecture in 1946, Horikawa joined the contemporary art collective Group Ultra Niigata (GUN) in 1967 with Maeyama Tadashi, Ichihashi Tetsuo, and others. Major exhibitions include Century City at Tate Modern (London, 2001), Art, Anti-Art, Non-Art: Experimentations in the Public Sphere in Postwar Japan, 1950-1970 at Getty Center, Research Institute Exhibition Gallery (Los Angeles 2007). His upcoming exhibition Radicalism in the Wilderness: Japanese Artists in the Global 1960s at Japan Society, New York will be on view in March 2019.
BIOGRAPHY
Horikawa Michio 
Download Biography
Born in 1946 in Niigata.
Lives and works in Niigata, Japan.
– Education –
1986  MFA in Art Education, Joetsu University of Education, Niigata, Japan
1968  BFA in Art Education, Niigata University, Niigata, Japan
– Selected Solo Exhibitions –
2018  Not a Stone's Throw, MISA SHIN GALLERY, Tokyo
2018  Possibility of Tensegrity in the Summer Garden, Juca Art Museum, Niigata, Japan
2013  HORIKAWA Michio, Gallery Yuyama, Niigata, Japan
2011  My Trajectory – Snow Art Genealogy, Gallery Hinoki, Tokyo, Japan
2008  Sky Project Series, Space 23°C, Tokyo, Japan
2003  E-mail Stamps Series, Gallery Dot One, Niigata, Japan
– Selected Group Exhibitions –
2020  Psychic Wounds: On Art & Trauma, The Warehouse, Texas, USA
2019  Radicalism in the Wilderness: Japanese Artist in the Global 1960, Japan Society Gallery, New York, USA
2018  WILDERNESS, Schirn Kunsthalle Frankfurt, Frankfurt, Germany
2017  Kukan Zokei 2017, Art House Oyabe, Toyama, Japan
2016  How to walk the site – 10 approaches -, Gallery Yuyama, Niigata, Japan
2016  War and Peace, Nagaoka Central Library Art Center, Niigata
2016  The 5th Article 9 Art Exhibition, Tokyo Metropolitan Art Museum, Tokyo, Japan
2015  Minus Art, Obihiro Contemporary Art, Hokkaido, Japan
2015  The 6th Echigo-Tsumari Art Triennial, Niigata, Japan
2015  Article 9 Art Exhibition, Tokyo Metropolitan Art Museum, Tokyo, Japan
2014  Group "Genshoku" and Ishiko Junzo 1966-1971, Shizuoka Prefectural Museum of Art, Shizuoka, Japan
2013  Object of Today, Gallery Yuyama, Niigata, Japan
2013  Odawara Biennale 2013, Kanagawa, Japan
2013  The 3rd Article 9 Art Exhibition, The Museum of Modern Art, Saitama, Japan
2012  9 Horizons –Niigata Contemporary Art Now-, Gallery Yuyama, Niigata, Japan
2012  War and Peace, Nagaoka Central Library Art Center, Niigata, Japan
2012  The 5th Echigo-Tsumari Art Triennial, Niigata, Japan
2011  War and Peace, Nagaoka Central Library Art Center, Niigata, Japan
2011  Article 9 Art Exhibition, The Museum of Modern Art, Saitama, Japan
2010  5th Blue Sky Project, Joetsu City Library, Niigata; Imai Museum, Niigata, Japan
2009  The 4th Echigo-Tsumari Art Triennial, Niigata, Japan
2009  The Trajectory of GUN, Toki Art Space, Tokyo, Japan
2009  Article 9 Art Exhibition, The Museum of Modern Art, Saitama, Japan
2008  On Location, Sainsbury Centre for Visual Arts, University of East Anglia, Norwich, England, Japan
2008  The Trajectory of Niigata Contemporary Art Collective GUN 1967 – 1975, Gallery mu-an, Niigata, Japan
EXHIBITIONS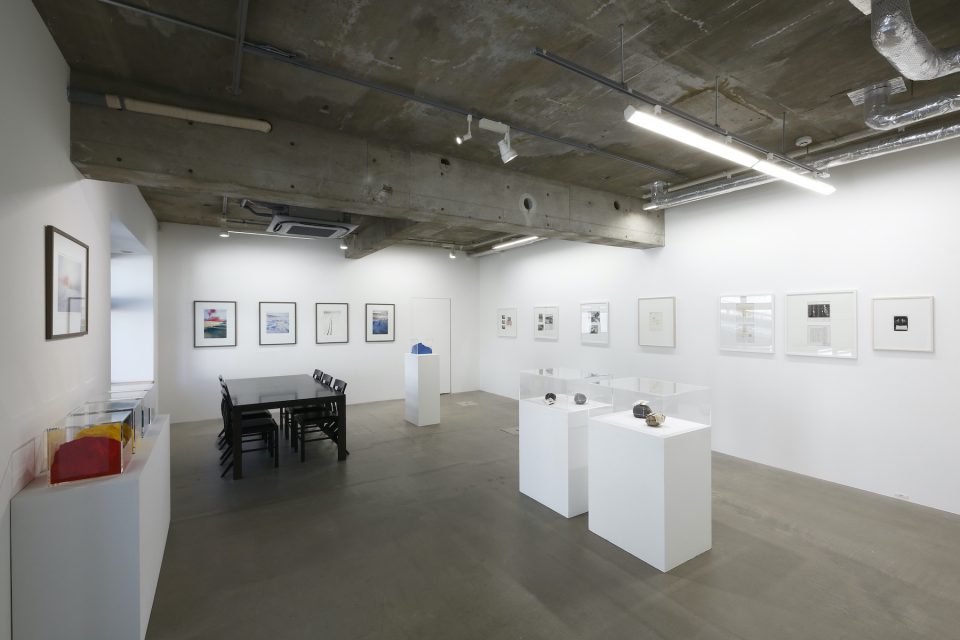 Not a Stone's Throw
Horikawa Michio
September 28 – November 10, 2017