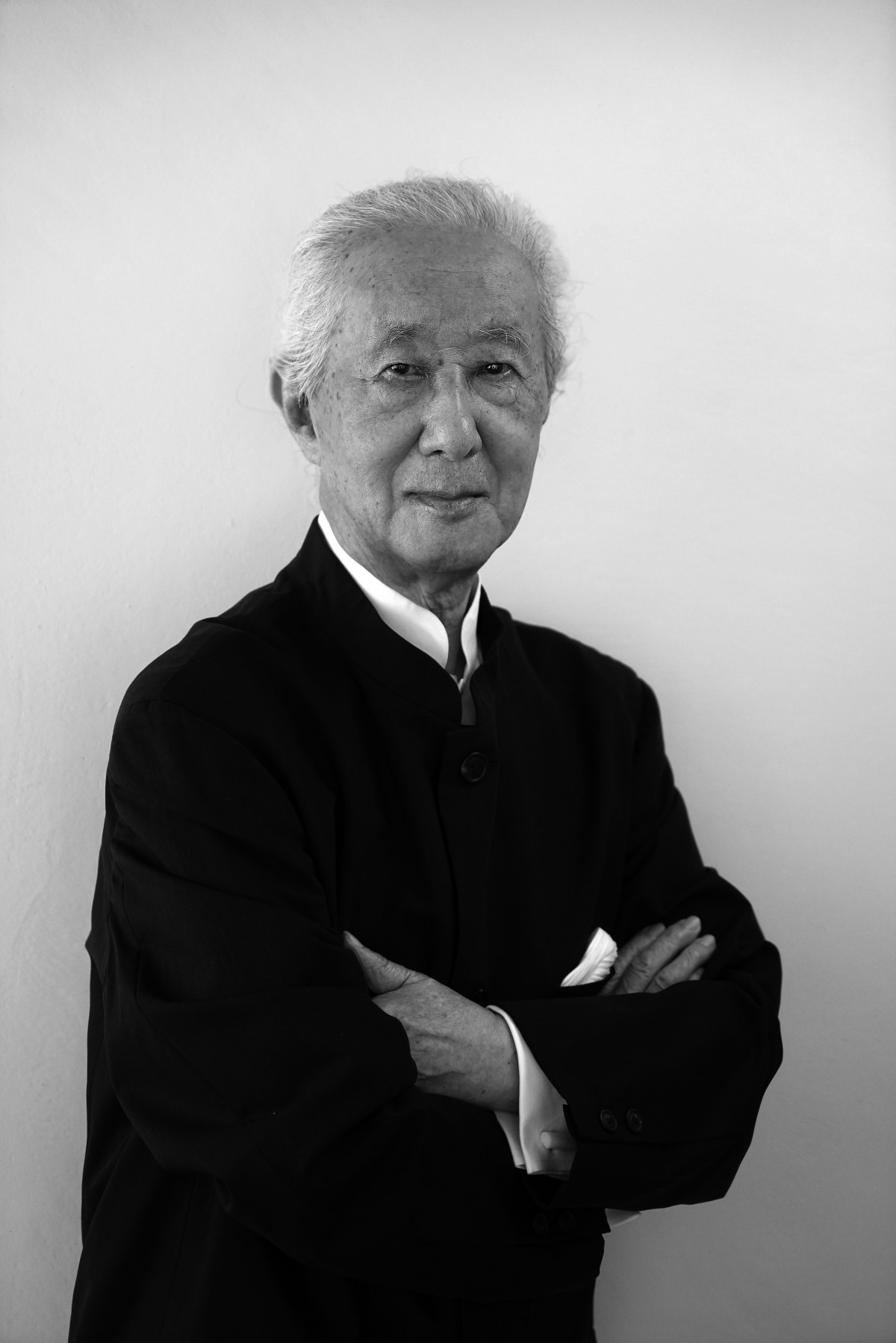 We are saddened to announce that Isozaki Arata passed away from natural causes on December 28, 2022, at 91 years old.
His funeral has been held on January 4th, 2023 with his friends and family in Okinawa where he spent his last years.
MISA SHIN GALLERY will continue to represent Isozaki's achievements and legacy across architecture, art, and thoughts.
Isozaki Arata  (1931 – 2022)
Born in Oita, Japan in 1931. Graduated from Architectural Faculty of University of Tokyo in 1954. Established Arata Isozaki & Associates in 1963. As a leading international figure in architecture, Isozaki has designed numerous works such as the Museum of Modern Art, Gunma, the Museum of Contemporary Art in Los Angeles, and Palau Sant Jordi, 1992 Barcelona Summer Olympic Games Stadium. Recent works include Qatar National Convention Center, Allianz Tower in Milan, Shanghai Symphony Hall, Hunan Provincial Museum, University of Central Asia, and Urban design of Zhengzhou City, Henan Province in China. He served as commissioner of Japanese Pavilion, Biennale di Venezia International Exhibition of Architecture. He is active in curating architecture and art exhibitions worldwide. He has juried many international architectural design competitions and also acted as a chairman at symposiums. Recent exhibitions include a solo exhibition"Arata Isozaki: Third Place" Oita Art Museum (2019), "Metabolism: The City of the Future" Mori Art Museum (Tokyo 2015), "Japan Architects 1945- 2010" 21st Century Museum of Contemporary Art, Kanazawa (2014), "Aerodream. Architecture, design and inflatable structures 1950-2020" Centre Pompidou-Metz (2021).