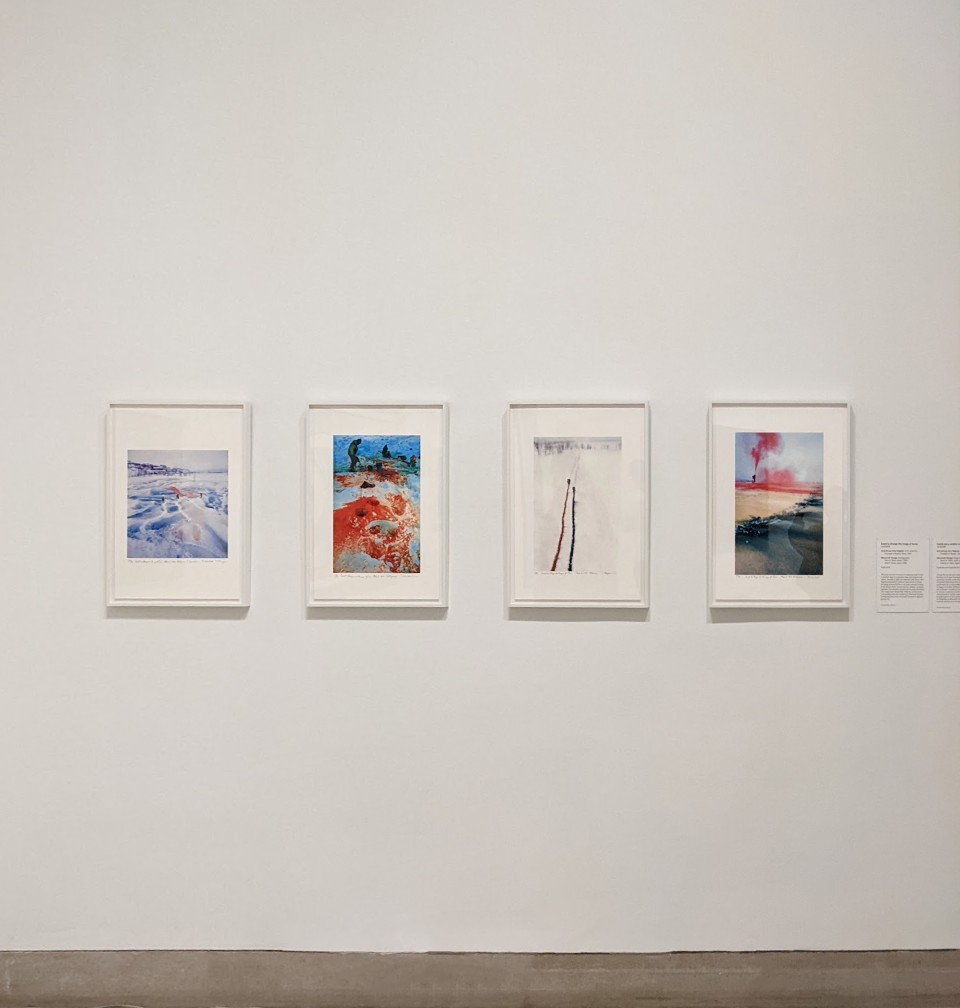 Selections of works of GUN (Horikawa Michio) is exhibited at Dallas Museum of Art.
Born in Nakakubiki gun (now Joetsu City), Niigata Prefecture in 1946, Horikawa Michio joined the contemporary art collective Group Ultra Niigata (GUN) in 1967 with Maeyama Tadashi, Ichihashi Tetsuo, and others. His performance and art work, both as a core member of GUN and as a solo artist, have been based in Niigata.
In February 1970, GUN created the huge abstract painting Event to Change the Image of Snow, using agricultural sprayers to spread four pigments—red, blue, yellow, and green—upon a vast field of snow alongside the Shinano River running through Tokamachi. It was photographed by Hanaga and Iso Syunichi, including an iconic shot of a half-naked Horikawa with a red sprayer on his back creating art in the snow.
While remaining based in the regional area of Niigata, GUN aligned itself with artistic world trends such as land art, conceptual art, and political art in the last half of the 1960s and the first half of the 1970s.
The American land art of artists like Walter De Maria returned to nature in search of the sublime in out-of-the-way places as a form of criticism of overheated commercialism. In contrast, in Japan, where the contemporary art market was still in its infancy, land such as flood plain alongside the Shinano River served as an option for exhibiting outside the system represented by art museums. This painting on the snowfield, which lasted less than thirty minutes due to continuing snowfall, certainly counts as one of Japan's leading works of land art